HOW
TO
WORK
WORSE?
2018
An infographic poster which illustrates the working process of a creative person. Every colored circle describes a different category of distraction. I inspired by my working process and illustrated a map that represents all the struggles and distractions that cause me to procrastinate.



SNAIL Magazine




2020



SNAIL is a biannual publication which embraces the gender concepts through different perspectives of art and technology. "Issue 01:Revisiting Cyberfeminism" is featuring the feminists who theorize, criticize and exploit the Internet, cyberspace and new-media technologies. SNAIL is set beyond the boundaries of stereotypes and socially constructed labels, and believes in the diversity of definitions.

The contributors range in ethnic background as well as gender and identities. SNAIL contains articles, interviews, creative writing and art portfolios which explore how individuals and communities analyze gender concepts in the age of internet. The publication combines elements of an academic journal, an art book and an independent magazine.SNAIL selects practices of gender and sexuality with the aim of encouraging a more empathetic understanding towards people and communities that live outside the normative and binary structures.
Snail Magazine was part of my final thesis project. I was responsible for the art direction, design, and publishing.


42020 Calendar




2020




"For2020" calendar designed by me on the occasion of a collaboration with an illustrator called "Goodnewsforbadguys." Each month illustrated by a different artist. The aim was to create a clean design that highlights the artworks.


CAMPFIRE zine



2020



CAMPFIRE is an exploration of different cultures and their underground treasure. The first issue is an appreciation for the small niches of my own culture. It explores Turkish aesthetics and its exaggerated culture through a modern and humorous takeover.
This zine was a student project.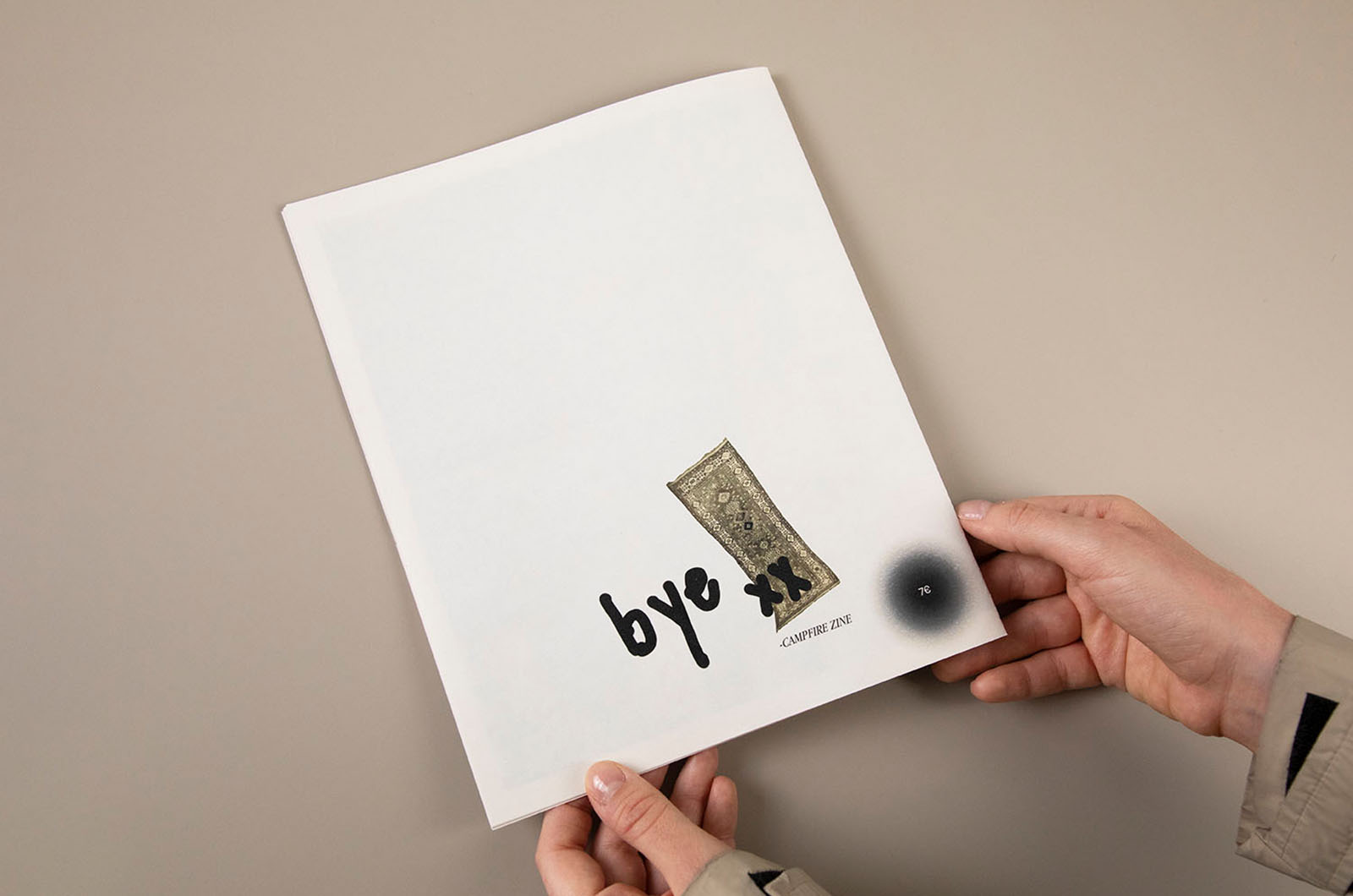 HOT MONEY
HEATS
THE PLANET.



2020



Climate change, habitat destruction, urbanization, overpopulation, deforestation. The broken relationship between human and the environment. The project consists of two parts; editorial photoshoot and execution of the posters. I was responsible for the photography (The photos taken by Olympus Mju III 80)


2SEXY4TUMBLR



2020



2SEXY4TUMBLR is a zine that focuses on exploring 2018 adult content restrictions on Tumblr and its effects on queer communities. Tumblr was an important platform for communities that live outside the normative structures. In 2018 when the adult content ban arrived, it changed the whole structure of the platform. The zine contains an article, an interview and a collage series that discuss this topic from different perspectives.

The design of the zine is inspired by the platform's interface. It reflects the online platform in a printed form, as one long page to give the feeling of tumblr's scrolling effect.
This project designed during "Being Here Now 2020 Summer School".